Frustrated Your Business Isn't Growing?
Take advantage of our FREE Personal Coaching to help set you in the right direction!
If your business isn't growing and you are frustrated, feeling nothing is working ... or if it just isn't growing fast enough... we'd like to help!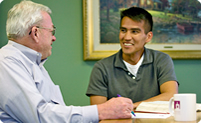 We've been where you are, and we can help you reach the top! Our coaches have an average of 17 years personal experience in network marketing, each have been large full-time income earners themselves, and we have an amazing track record of helping clients "break through" to the next level of their business.
Request a free, personal coaching session and let us help you get you on the right track! (limit one per person every 3 months)
Already requested a coaching session?
If you have been given a passcode to enter our private Success Coaching section, enter it below.
Request Your FREE Personal Coaching Call